Lancelot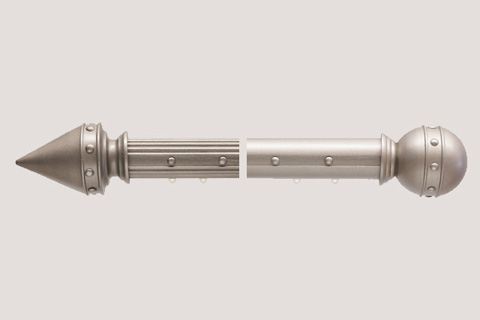 Lancelot
Lancelot is the masculine part of the camelot collection.
This design with its studded centre panel together with the studded spire or studded orb finial is reminiscent of medieval arms and armour or aspects of castle architecture. The masculinity of this design is emphasised by the colour used i.e. Steel, iron, copper, bronze.
Options are a plain pole with a studded centre panel or a reeded pole with a central studded panel. Rosette hold backs shown are theme coordinates.